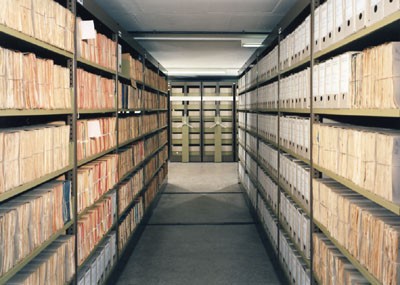 Records that are kept in the Landesarchiv Baden-Württemberg
The different departments of the Landesarchiv hold documents of the State agencies which are of enduring value and make them accessible to the public. The records also comprise those documents of the former spiritual and secular territories which - in the course of history - have become the Land Baden-Württemberg.
The Landesarchiv also keeps private documents, such as personal papers, photos, documents from institutions etc. Many noble families have deposited their records in the Landesarchiv.
The term "documents" means more than files, charters, maps and plans but also photos and audiovisual material, in short anything that has been important in the agencies for many centuries.
Moreover, you will find archival work tools which will help you on your way into the archive. In the legal foundation you will find laws, leaflets and forms to download. You can recherche further literature in the office library (available in German only).